Project: Viper Tee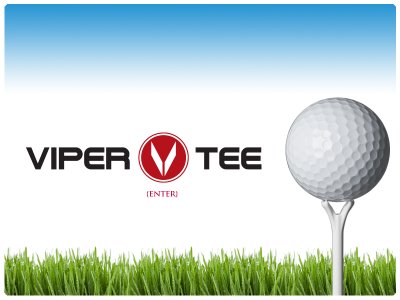 Schmidt Productions recently had the pleasure of working with an innovative new Seattle company,
Viper Tee
. Viper Tee is the creator of the
hottest new golf tee
on the market that boasts longer, straighter drives due to its innovative design. The patent pending design of the golf tee provides minimal ball contact, reducing friction and allowing the ball to leave the tee with the least amount of tee interference.
The project with Viper Tee included
product photography
as well as
web site design
. Viper Tee president Kavan Manson responded to the photography and web design by saying, "Hey Jonathan.. Just checked the pages out...looks phenomenal--great job!! Great, thanks for getting on it so quickly. Like I said, I'll let you know if anything comes up but very excited about everything so far. Talk soon,
Kavan"
Up next, Viper Tee and Schmidt Productions are scheduled to discuss
print marketing services
and packaging. The Viper Tee project illustrates well the simplicity of utilizing Schmidt Productions for photography as well as
design services
. With over 14 years of print and web design experience, Schmidt Productions can quickly produce marketing materials to further enhance client's brand image.
Labels: golf tee, product photography, seattle commercial photography